EuroQuick Converter ScreenShots

Picture 1: Main window; upper edit box is for Euro amounts, and lower is for the selected (default) currency. In this case, selected currency is DEM (German Mark, Deutche Mark). By clicking on "Opt" button, we will get Options window.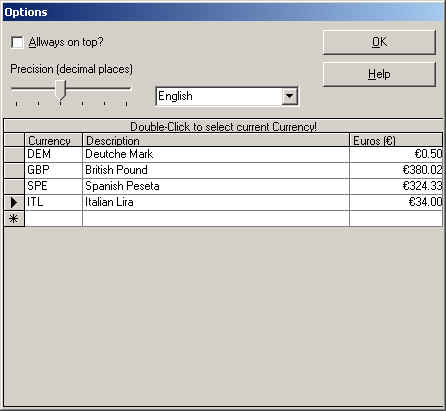 Picture 2: Options window; Here we can setup the appearance of the program (always on top checkbox), precision (decimal places) with the slider, change the language, get help, edit the exchange rates, insert new currencies and select the default currency.
[FAQ] [Register] [Download] [ScreenShots] [Licence] [Program Help]